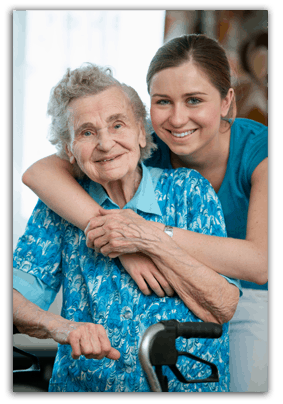 R&A Home Care was established in Denver, CO in 2010 and has been one of the fastest growing Certified Senior Care Agencies in Denver Metro Area.  Throughout agency's exceptional growth, we have always kept our primary focus on client care. Our quality, client-centered home care is designed to meet the needs of our clients and their families so that they can maintain an independent lifestyle, while enjoying all of the comforts of home.
Mission
Agency specializes in providing quality, safe and affordable services to clients and their families wherever it is needed: in home or senior residence. R&A Home Care has taken this unique level of non-medical care and shared it with Denver Metro Area population in need.
Testimonials
"Thank you very much for your caring and professional services. We have used 4 agencies over the last 6 years, and yours is clearly the best.  You go above and beyond every day. Thank you."
– Mary S.
"Very compassionate care. Very professional & very flexible with my mother's schedule."
– Teresa P.
"I want to thank the staff at your agency.  They have provided me with very good home care services. I love my caregiver and I am deeply satisfied. They helped me stay in my home longer than I have expected."
– Lucia W.
Click Here or Call Us Today for a Free Home Care Consultation: 303-960-4732