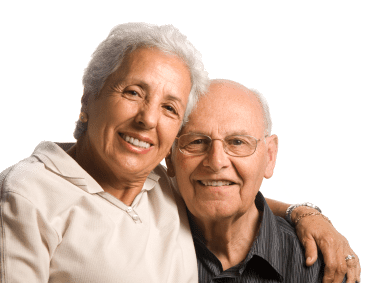 Is one of your loved ones facing a worsening, progressive sickness that is affecting his/her memory or ability to take care of themselves? Are you facing difficulties facing the situation because of time constraints and job and family commitments? If so, why would you not consider home care services as an option to ease your stress and improve the life quality of your dear one? You have probably thought about it, but you may be afraid of what such a change implies.
There is no reason to be worried because home care services are meant to help people in similar situations. Furthermore, once you know where to look for professional services, you will feel a lot more relaxed about it. Consider that you are taking a step in making things better and easier to handle for everyone involved.
Common Concerns and Fears
Most people are concerned with home care services because of the fear of having someone new, unfamiliar to them; invade their privacy and witnessing their weak moments. Some fear that they may come across as unreliable for not being able to handle things on their own. However, these fears can be overcome with quality home care services that value human life. There are professionals available, despite what most think. There are people out there who love their home care jobs and love seniors so much that they have chosen to do this job with passion, step in to help, not mistreat their clients or take advantage of people's weaknesses. They are licensed to do their work and are under constant scrutiny by their superiors. They also come with recommendations and testimonials, to increase their credibility and to be worthy of your trust.
Furthermore, you can meet the person you hire beforehand, talk to them and get to know them a bit before entrusting your loved ones with them. Senior care services are not something easy to choose and we know it, but it is at some point necessary and there are always ways of keeping things under surveillance and being sure of your choices. And there are many choices out there!
How Home Care Improves Lives
We have our own recommendation to make: do not wait for things to sort themselves out, on their own. Take matters into your own hands and hire someone reliable to help. Our Denver Home Care services are right at your fingertips and with a bit of initiative on your behalf, you can have your life back and that of your loved one considerably improved as well.
Just think of all the things you need to do now, in the current situation, and all the time you could be spending with your children or spouse: you might be in the position in which you have to bathe, feed, assist in dressing your loved one, keep an eye on him/her, make sure he/she takes the prescribed medication, make sure they go down the stairs safely and not fall when walking in or outside the house and on top of all this, to shop, clean, do the laundry, do the dishes and possibly entertain him/her and your family on top of that.
Let's just face it – this is a full time job which one cannot do and keep another day or night job as well. Without actual support, this lifestyle is too strenuous, if not impossible. Considering senior care in Denver, for anyone in this situation – it is a necessity.
Choosing The Right Home Care Service
Of course, there may be situations in which the elder person has memory losses and can wander away when neglected even for a short period and there are cases in which the seniors are too ill to do regular activities by themselves. Just evaluate the degree of care your grandparent, parent, uncle or aunt requires, be realistic and considerate towards them and choose the right supporting services. If the situation is not extremely difficult to handle by in home care, it is best to keep your loved ones home, with you, and not have them living in a nursing home.
We know how seniors are sensitive about such issues and children often feel guilty about having to make these difficult decisions. This is why home care services exist though: to help with those cases where the elderly need assistance during specific hours of the day or night and are not in need of full time attention. Take the time to consider the needs of your elder as well as yours and to make a wise decision.